MOSCOW (Sputnik) — The leaders of France, Russia, Germany and Ukraine again confirmed on Wednesday their commitment to the implementation of the Minsk peace deal, including the maintenance of a ceasefire in eastern Ukraine, the French government said in a statement.
"Angela Merkel, Francois Hollande, Vladimir Putin and Petro Poroshenko have reaffirmed their commitment to a ceasefire in eastern Ukraine and to a concerted pullout without delay of heavy weapons," the statement reads.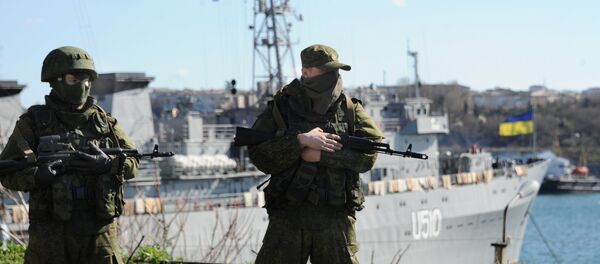 26 December 2015, 18:49 GMT
The four leaders had a phone conversation on Wednesday to discuss the implementation of the Minsk peace accord between Ukrainian government troops and Donbass independence supporters, which have been in a standoff since parts of two eastern regions of Donetsk and Lugansk broke away in spring 2014.
The leaders underscored the importance of following through on all the points of the Minsk agreements in 2016, including on holding local elections in the two breakaway provinces, scheduled for the start of next year. The foreign ministers of the four nations are expected to meet in early February.