The draft law aims to make the Scandinavian country, voted the best to live in by the Human Development Index, less attractive to refugees and migrants.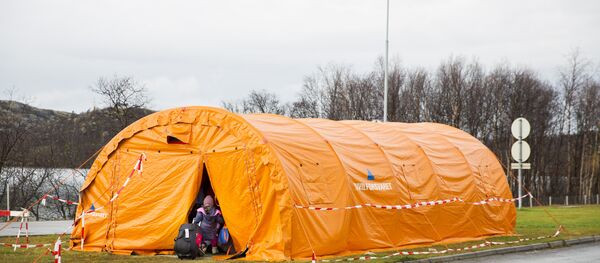 7 December 2015, 21:26 GMT
Measures proposed include banning family reunification until the applicant has lived and worked or studied in Norway for four years. Other familiar sounding proposals would also make it harder for asylum seekers to claim welfare benefits; instead they would be based on a voucher system rather than money, much like Britain.
In a crackdown on asylum seekers breaking Schengen rules, Norway will stop refugees and migrants who have traveled on from their first point of entry from entering its territory.
Under Schengen rules, asylum seekers must apply for a visa in the country they first step foot in. Yet as the refugee crisis gripped Europe and Italy and Greece struggled to cope with registering the thousands of people, asylum seekers continued with the journey north, hoping to settle in richer European countries.
If the draft law is passed — any asylum seekers arriving at Norway's border will be sent back.
"Norway is choosing an isolated policy by refusing to see that if every country in the Schengen area blocked refugees the same way, they would all get stuck in Greece and Italy," Pal Nesse, senior advisor for the Norwegian Refugee Council told AFP.
The decision by the Norwegian government to take an isolated approach to the refugee crisis is indicative of many countries in Europe.
​The UK has refused to take part in the quota system to share refugees fairly among member states and many countries are enforcing border checks on people and refusing the safe passage of anyone not from Syria, Iraq or Afghanistan. Others erected razor wire fences to keep refugees out.
"It is very serious that politicians are using punitive measures that would make life more difficult for a number of asylum seekers who are entitled to protection," Andreas Furuseth, from the Norwegian Organization for Asylum Seekers told AP news agency.
But immigration minister Sylvi Listhaug insists the new rules are necessary to successfully integrate asylum seekers in Norway and avoid "violent consequences" of the welfare system.
​More than 30,000 people have sought asylum in Norway this year, many crossing the border from Sweden.  
Earlier this year, Sweden announced its intentions to toughen up the country's rules to deter migrants. Having previously said it would do all it could to help refugees from the Middle East and Africa, it will now only offer resettlement to the minimum amount of refugees that it is required to under European Union law.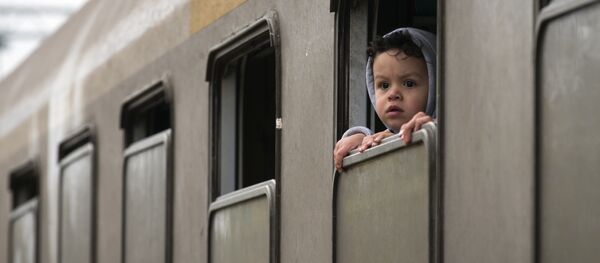 1 December 2015, 12:42 GMT
As the year comes to an end and the number of asylum seekers and refugees reaches the million people mark, many countries continue to turn their back on shared EU policies and Schengen zone rules and act in isolation.
And as proposals and draft laws become legislation, the increasing numbers of refugees arriving in Europe in 2016 will be met with stricter immigration policies in countries still divided by how to deal with the humanitarian crisis on its borders and shores.