MOSCOW (Sputnik) – Russia may supply the Egyptian Navy helicopters for the Mistral-class helicopter carriers by the end of 2017, a highly ranked official in the Russian Federal Service for Military-Technical Cooperation said Wednesday.
"If the according contract is signed at the beginning of 2016, the helicopters could be delivered by the end of 2017, consultations have already begun," the official told RIA Novosti.
The Mistral-class carriers were built for Russia in France, but France later reneged on the deal and decided to sell the ships to Egypt. The ships are designed to carry 16 Ka-27/29 Helix anti submarine/assault and Ka-52 Hokum B strike helicopters.
The official said that Russia is prepared to begin delivering equipment for the Mistral should Egypt make a request.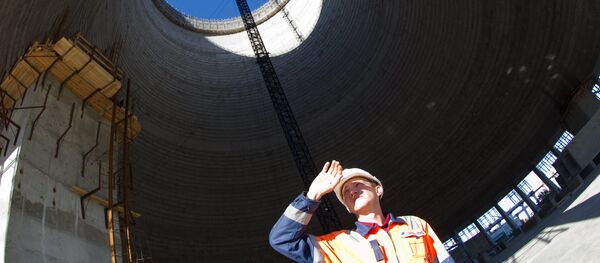 28 December 2015, 09:10 GMT
"Consultations are ongoing, but there hasn't been a request from the Egyptian Defense Ministry yet. If we get a request, then we'll need about a half year to review it and conduct the necessary scientific investigative and trial constructor work," the official said.
Removal of Russian radio-electronic systems from the two French-built vessels was completed by November 23. The amphibious assault ships are expected to arrive in Egypt in mid-2016.
Chief of Staff of the Russian Presidential Executive Office Sergei Ivanov said Moscow would act as a subcontractor. He said Moscow would deliver essential equipment without which the Mistral was "nothing but a tin can," including all helicopters, valuing the entire contract at over $1 billion.
Paris compensated $1 billion to Moscow after officially terminating the $1.3-billion contract on the delivery of the warships in August. Cairo signed the contract purchasing the Mistrals from Paris two months later.