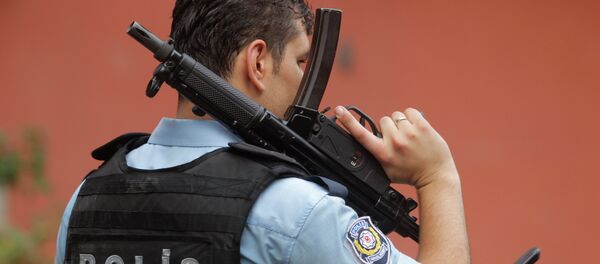 30 December 2015, 12:07 GMT
MOSCOW (Sputnik) — According to the Daily Star, the man was sentenced to life imprisonment with a minimum of 27 years to be served, and the woman to a minimum of 25 years behind bars.
Rehman reportedly used a Twitter account to consult about the place of attack. Westfield shopping centre and the London Underground were among potential targets.
On Tuesday, the Central Criminal Court of England, the Old Bailey, heard evidence that chemicals may have been used in the planned attacks.