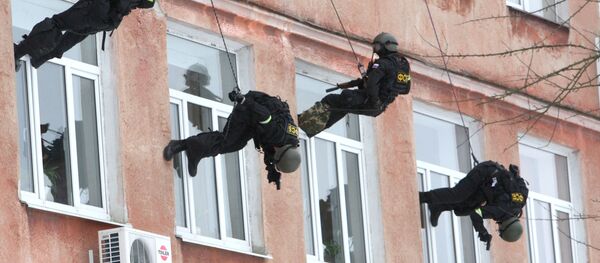 30 December 2015, 16:41 GMT
MOSCOW (Sputnik) — The law introduces norms on certification and registration of drones and specifies requirements on the security of their flights. All the drones with maximum take-off weight of 0.55 pounds should be registered.
According to the explanatory note to the law, the bill aims to provide legal basis for usage of UAVs to meet the requirements of different economic sectors and to solve different tasks in the sphere of security and defense.
The law came into force at the end of 90 days after being published.