MOSCOW (Sputnik) – Developing the Arctic and defending Russian interests in the region are priority tasks for Russia's Northern Fleet next year, fleet Commander Adm. Vladimir Korolev said Thursday.
"One of the priorities of the Northern Fleet is the development of the Arctic and the protection of state interests in this strategically important region," Korolev said in a New Year's Eve address. "In the coming year, the Northern Fleet will continue performing long-distance campaigns with warships and submarines."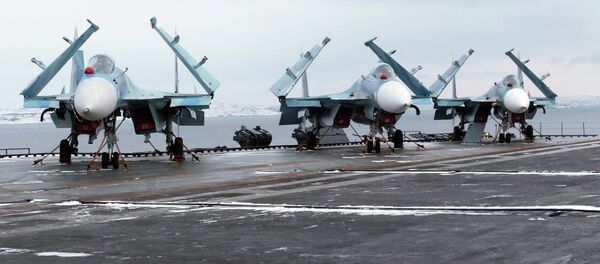 The commander said 2015 tested the "maturity and strength" of the fleet's joint strategic command formed in December 2014.
New units and the entry into service of modern military equipment, including drones, MiG-29K jets and S-400 Triumf missile systems, have expanded the Northern Fleet's airpower and air defense systems this year, Korolev added.
In December 2014, Russia unveiled a revised military doctrine prioritizing the protection of national interests in the Arctic. The region, which is believed to have vast reserves of oil and gas, has been the focus of attention for four other nations bordering the area: the United States, Canada, Norway and Denmark.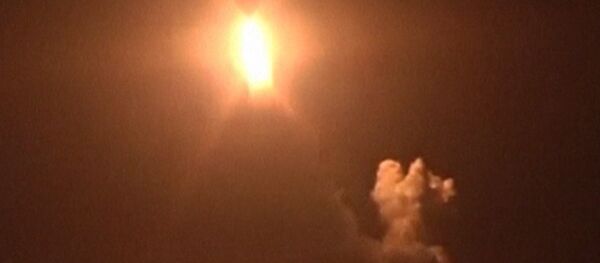 1 December 2014, 12:12 GMT
Russian President Vladimir Putin said in December that the country is not planning to militarize the Arctic, but is taking the necessary measures to ensure its defense capabilities in the region.
The admiral listed first ever tactical exercises defending a key industrial facility on the Taymyr peninsula in Krasnoyarsk Territory and first live fire drills on Kotelny Island as the fleet's major achievements this year.
Among other triumphs, Korolev included last month's successful test-firing of two Bulava missiles in the White Sea aboard a nuclear-powered ballistic missile submarine, the Vladimir Monomakh, and a Borey-class ballistic missile submarine, the Yury Dolgoruky, completing a two-month voyage in the Arctic in October.