MOSCOW (Sputnik) — About 300 foreign mercenaries speaking Turkish and Arabic arrived in the eastern Ukrainian city of Mariupol, the self-proclaimed Donetsk People's Republic's deputy defense minister said Thursday.
"Arrival of some 300 foreign subversives in Mariupol is confirmed. Local residents notice Arabic and Turkish speech among the arrivals," Eduard Basurin said, as quoted by the Donetsk News Agency.
On December 23, DPR's Defense Ministry also reported about some 100 Turkish mercenaries arrived in Mariupol, while about 200 people, speaking Polish, Slovak and Turkish arrived in another eastern Ukrainian city of Artemovsk.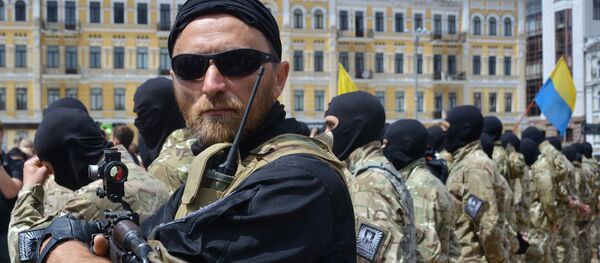 The Ukrainian government has been conducting a military operation in the country's eastern regions since April 2014.
In February, Kiev and the representatives of Donbass independence supporters signed a deal on Ukrainian reconciliation in the Belarusian capital that stipulated a ceasefire and the withdrawal of weapons from the line of contact. Article 10 of the Minsk agreement calls for the pullout of all foreign armed formations, military equipment and mercenaries from Ukraine.