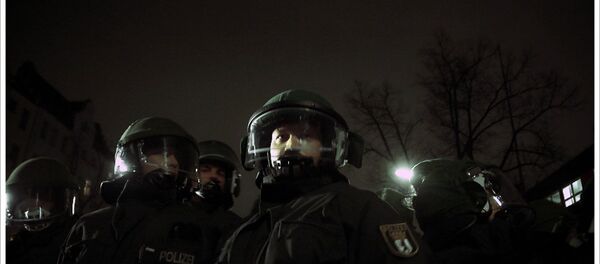 20 August 2015, 08:29 GMT
MOSCOW (Sputnik)
–
According to the German Bild newspaper, French intelligence agencies have warned Munich authorities about two suicide bombers and five accomplices.
According to the Munich police president, Hubertus Andra, as cited by the newspaper, Iraqi and Syrian nationals with alleged links to the Daesh, also known as ISIL/The Islamic State jihadist group, outlawed in Russia, are currently being hunted for.
Some 500 officers have been reportedly deployed to search for the terror suspects.