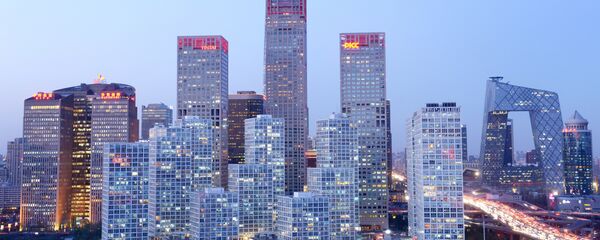 30 December 2015, 14:58 GMT
Strategists predict that the US will likely slide into recession in the upcoming two or three years, in a note titled, "Is it safe?"
Under the prospects, in 2016 Washington will have to deal with "pockets of stress," as the country's economic expansion has become "more vulnerable."
"US expansions don't die of old age, but an environment of tight labor markets amid weak productivity gains and limited global pricing power signals that the expansion is becoming more vulnerable," Business Insider reported, citing the strategists' note.
Central banks in countries around the world will adopt different strategies in 2016 that will ultimately result in global economic volatility, they suggest. Analysts explained that the growth gap between developed and emerging markets will likely diminish, leading to some benefits for developed economies and losses for emerging markets.
The global economy is expected to grow by 2.6 percent in 2016.
"We believe the most likely 2016 outcome is one where the global expansion moves forward in the face of pockets of stress.
China will be the primary driver for the world's economy, as its growth is expected to stabilize amid a slowdown in other emerging markets.
"While our forecast incorporates four US rate hikes next year, the risk that global financial market volatility slows the Fed's path is high."