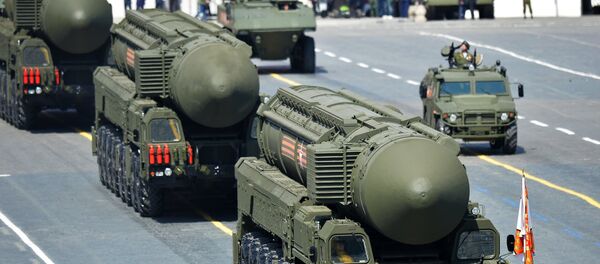 28 December 2015, 09:19 GMT
The stealth capabilities of Russia's new Lada-class diesel-electric submarines far exceed those of their predecessors, Admiraty Shipyard's CEO Alexander Buzakov told the Russian press.
According to Buzakov, the new vessels are even stealthier than Russian Kilo-class submarines, thought to be one of the quietest diesel-electric submarine classes in the world and dubbed "black holes" for their ability to "disappear" from sonars.
The new submarines are able to maintain such a low profile thanks to a clever implementation of a next-generation anti-reflective acoustic coating and a new improved hydro-acoustic system, Buzakov said.
He also added that during the new submarines' construction and design process, the development team managed to gather a lot of valuable data which, among other things, allowed them to significantly improve the Kilo-class submarines as well.
The Lada-class submarines are designed to defend coastlines against ships and other submarines, gather intelligence, provide surveillance and reconnaissance missions, and act as a mother ship for special forces. With its new air-independent propulsion plant, a Lada submarine can remain submerged for as many as 25 days. With its vast array of weapon systems, the Lada is also world's first non-nuclear submarine to be equipped with specialized launchers for cruise missiles.