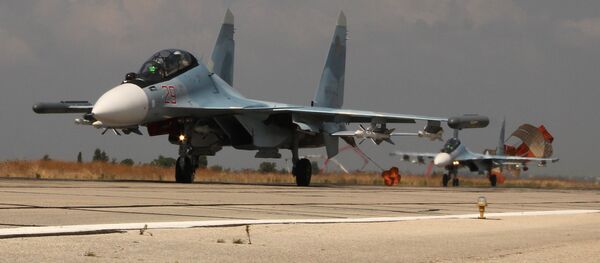 1 January 2016, 10:23 GMT
Syrian government forces have managed to destroy a tunnel in Aleppo province, which was used by Daesh militants for covert troop movements, the Iranian news agency FARS reports.
According to sources in the Syrian Army cited by FARS, the tunnel was dug seven meters below the ground and connected the villages of Sherba and Aisheh, to the north of Kuweires Airbase, which lies to the east of the city of Aleppo. The government forces have also managed to seize a substantial quantity of weapons and ammunition belonging to Daesh when they captured the tunnel, FARS adds.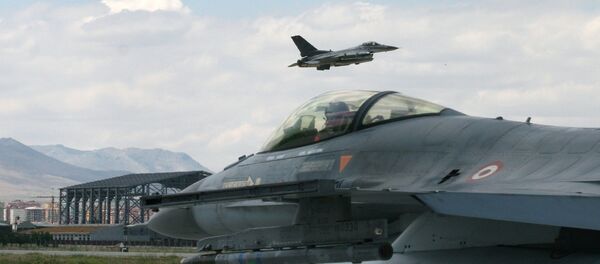 31 December 2015, 12:54 GMT
As part of its continuous attempts to free Aleppo province from the grip of the Islamist militants, the Syrian army has also intensified airstrikes against rebel militant forces there.
According to FARS, Syrian warplanes strafed Daesh strongpoints and troop formations in the towns and settlements of Afash, Deir Qaq, Aisheh, al-Hader and al-Bab in the eastern part of the province.
The terrorist group has lost a considerable amount of equipment and manpower due to these air raids, military sources cited by the news agency report.
The Syrian troops have also obliterated the positions of al-Nusra Front and other terrorist groups in the neighborhoods of Karm al-Tarab, al-Sheikh Lutfi, Salah Eddin, al-Rashidin 4 and Bani Zaid in the city of Aleppo.