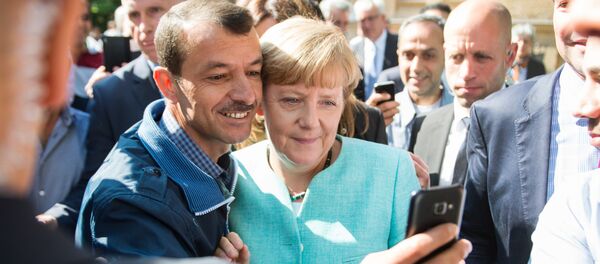 29 December 2015, 13:43 GMT
MOSCOW (Sputnik) — Seehofer stressed that Germany can integrate only as many refugees. "I consider anything outside that number to be too much," the Bavarian politician said, adding this did not include economic immigrants and families that refugees leave behind.
"In Germany, we have no problem with additional 100,000 to maximum 200,000 asylum seekers and civil war refugees a year," the chief of Bavaria's ruling Christian Social Union (CSU) told Bild am Sonntag.
The head of CSU, which is an ally of Chancellor Angela Merkel's Christian Democratic Union (CDU), said that the priority for 2016 was to curb the influx of immigrants to the country.
Germany has been the main destination for thousands of refugees and immigrants coming to Europe since the start of 2015. Bavaria, the key gateway to Germany for those arriving in southern Europe, saw the average of 4,000 new arrivals a day in December.