MOSCOW (Sputnik) – Argentina will continue to press the United Kingdom for sovereignty rights over the disputed Falkland Islands, the country's newly elected leadership said in a statement.
"Today, 183 years after that illegitimate occupation which still continues, the people and the Argentine government once again reaffirm the inalienable sovereign rights of Argentina over the Falkland Islands, South Georgia, South Sandwich Islands and the surrounding maritime areas," the Argentine Foreign Ministry said on Sunday.
The announcement comes less than three months after President Mauricio Macri's foreign policy adviser vowed a conciliatory approach in the dispute. Macri assumed office in December, a month after being elected on a pro-business centrist platform.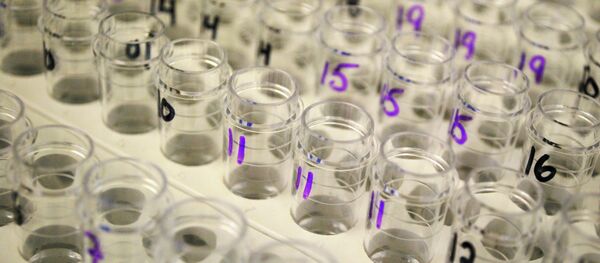 The ministry characterized the dispute as "one of the forms of colonialism," and urged to find a "peaceful and lasting solution" through bilateral negotiations.
Argentina claims that it has inherited the Falkland Islands, located about 300 miles off the country's east coast, after the country and the outlying territories gained independence from Spain. Buenos Aires calls the archipelago the Malvinas.
The territorial dispute with the UK led to a 74-day Falklands War in 1982, when Argentina invaded and briefly occupied the South Atlantic islands.
The nearly 3,000 local residents almost unanimously voted for the archipelago to remain an Overseas Territory of the United Kingdom in March 2013.
Tensions over the disputed territory have intensified after British oil companies said they discovered new oil and gas deposits near the islands early last year.