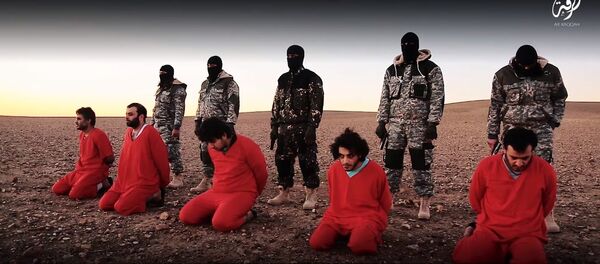 3 January 2016, 16:24 GMT
MOSCOW, January 4 (Sputnik) — Britain "will not be cowed" by the Islamic State (ISIL or Daesh in Arabic) extremist group, which has recently released a footage appearing to show the execution of five alleged British spies, UK Prime Minister David Cameron said Monday.
On Sunday, The Independent newspaper reported about the video allegedly released by Daesh, which includes a threat to Cameron over UK's anti-Daesh campaign in Syria. A militant on the video, alongside a child soldier, appeared to be speaking with a British accent.
"I know that Britain will never be cowed by this sort of terrorism. Our values are so much stronger than theirs," Cameron said, as quoted by the Guardian newspaper.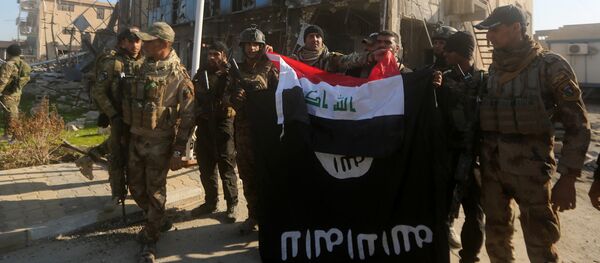 3 January 2016, 14:17 GMT
A Downing Street spokeswoman said earlier on Monday that London considers the video an Daesh propaganda tool. She added that the
content of the video
was under examination and that Cameron was being kept updated.
The United Kingdom has been conducting airstrikes against Daesh positions in Iraq since September 2014, as part of a US-led international coalition against the extremist group, which is prohibited in many countries, including Russia. London's aerial operation was extended to Syria in November 2015.