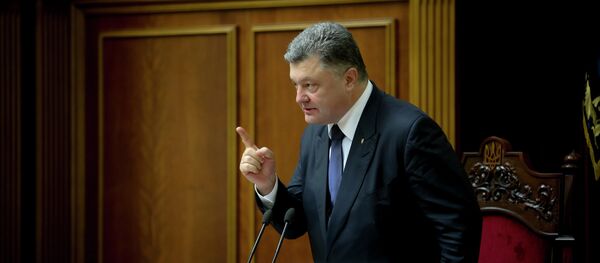 1 January 2016, 16:02 GMT
BERLIN (Sputnik)
–
On January 1, Germany took over the rotating OSCE chairmanship. The presiding country is set to focus its work on solving the Ukrainian crisis among other issues.
"[Our] chairmanship in the OSCE reinforces German role, as, thus, we gain one more instrument to conduct a policy… aiming to overcome the Ukrainian crisis," Schaefer said at a briefing.
Southeastern Ukraine has been suffering from a crisis triggered by a military operation against local independence supporters launched by Kiev authorities following a coup in April 2014.
Germany is part of the so-called Normandy format group, alongside Ukraine, Russia and France, that brokered the ceasefire agreement between Kiev and the self-proclaimed Luhansk and Donetsk republics signed in Minsk in February 2015.