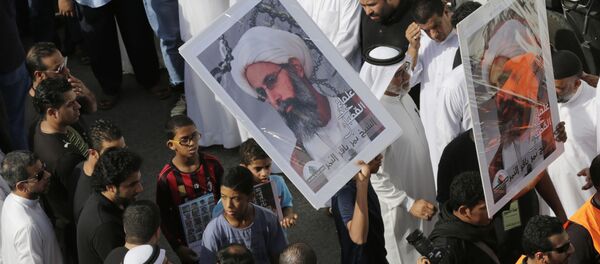 2 January 2016, 14:01 GMT
MOSCOW (Sputnik)
–
Lebanon's Shiite movement Hezbollah has claimed responsibility for an attack against an Israeli military vehicle patrolling the Lebanese-Israeli border, local media reported Monday.
"The Martyr Kuntar group [Hezbollah militants] blew up an explosive device on a road in the Israeli-occupied Shebaa Farms area. [The blow] destroyed a Hammer vehicle and injured those, having sat inside," Al-Manar channel reported, citing Hezbollah's statement.
Earlier in the day, a spokeswoman for the Israeli Defense Forces said that the Israeli artillery on Monday shelled border areas in southern Lebanon in response to an attack against the Israeli military vehicle patrolling the border.
The recent wave of firings on the Lebanese-Israeli border has started after Lebanese Shiite Hezbollah group's activist Samir Kuntar was killed in an alleged Israeli airstrike that targeted a residential building near the Syrian capital of Damascus.
Kuntar served nearly 30 years in an Israeli prison for murder of four Israeli citizens and was released in 2008 as part of a prisoner swap with Hezbollah.