BERLIN (Sputnik) — Warsaw wants planned gas pipelines delivering Russian gas to Europe, such as Nord Stream 2, to run through Poland, Foreign Minister Witold Waszczykowski said Monday.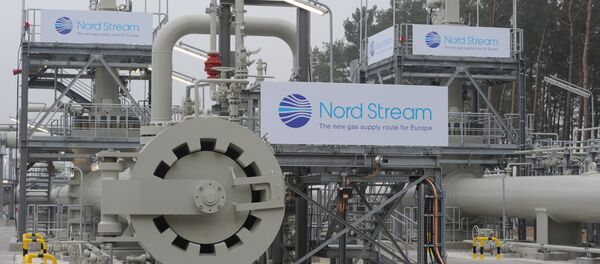 1 January 2016, 07:18 GMT
In late December, Poland's President Andrzej Duda said Warsaw was dissatisfied with Berlin's support for the Nord Stream 2 project, a joint venture to build a gas pipeline under the Baltic Sea to provide an additional route for Russian gas supplies to Germany, bypassing the three Baltic states and Poland.
"We would like, for instance, future gas pipelines from Russia to Western Europe to run through the Polish territory as well. That would be a sign of solidarity and partnership with the EU countries of Central and Eastern Europe," Waszczykowski told the Bild newspaper in an interview.
In late 2015, the Baltic states and Poland issued a joint letter to Brussels criticizing the construction of the Nord Stream 2 pipeline.
The Nord Stream 2 plans to use the original Nord Stream pipeline for 86 percent of the route before branching off. It will have a capacity to transport up to 55 billion cubic meters of Russian gas to European customers.