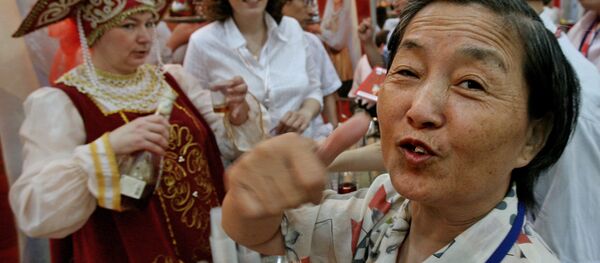 30 December 2015, 14:48 GMT
MOSCOW (Sputnik)
–
Speaking at a regular briefing, Hua Chunying said that Moscow and Beijing "will work together with the international community on a new model of international relations and mutually beneficial cooperation."
Hua said this effort is aimed at restoring and maintaining regional and global peace and stability in the current volatile situation.
The spokeswoman stressed that China and Russia – two permanent member states of the UN Security Council – will continue to strengthen strategic cooperation, multilateral and bilateral ties with other large countries with developing markets.
Hua praised the current state of relations between Moscow and Beijing, and cited Russia's new strategy on national security that President Vladimir Putin signed on December 31, saying that Beijing took it into account.
The updated Russian strategy identified China as Russia's partner and prioritized Moscow's cooperation with member states of the BRICS club of emerging economies, and the Shanghai Cooperation Organization (SCO), among others.