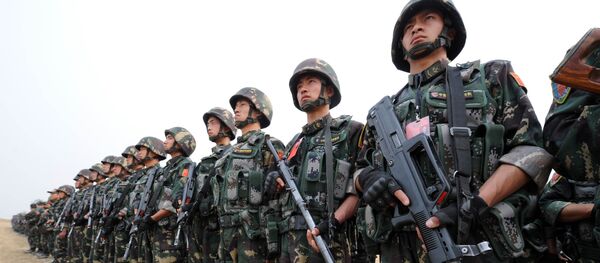 1 January 2016, 14:53 GMT
MOSCOW (Sputnik)
–
President of the National Coalition for Syrian Revolutionary and Opposition Forces, Khaled Khoja, will visit China on January 5-8, in order to discuss the Syrian settlement, China's Foreign Ministry spokeswoman Hua Chunying said Monday.
"At the invitation of China's Institute of International Studies, President of the Syrian National Coalition Khaled Khoja will visit China on January 5-8," Chunying said at a press conference.
According to Chunying, Chinese Foreign Minister Wang Yi will hold a meeting with the Syrian delegation to discuss the country's political settlement and continuation of the piece talks.
Syria has been in a state of civil war since 2011, with the country's government fighting a number of opposition factions and radical Islamist groups, including Daesh, also known as ISIL/The Islamic State and the Nusra Front, both of which are outlawed in Russia and many other countries.
The international community is undertaking steps to end the Syrian civil conflict and bring the government and the opposition to the negotiating table.