In an apparent display of his somewhat peculiar sense of humor, Ukrainian President Petro Poroshenko posted a photoshopped cover of 'The World in 2016' issue of The Economist magazine.
The original cover looked like this.
© Photo : Economist
Economist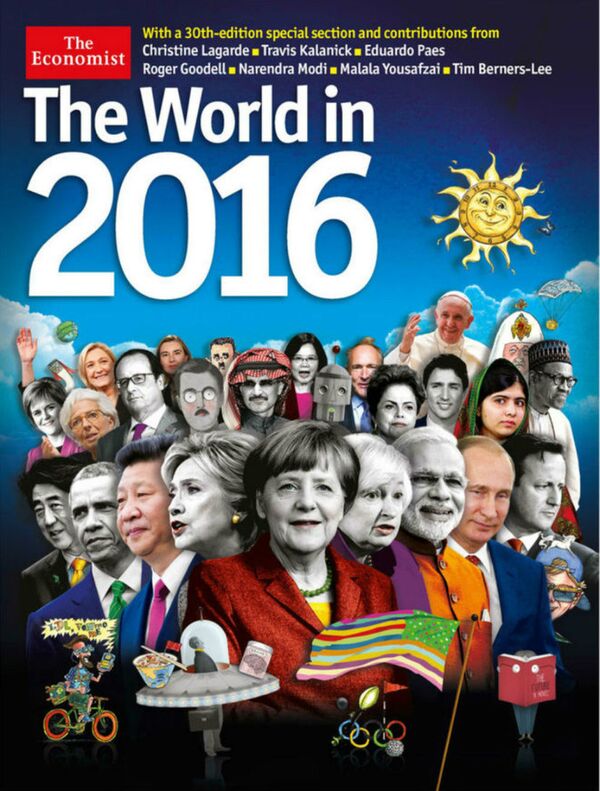 Economist
In the 'Poroshenko Edition' of the cover, the image of the Russian President Vladimir Putin, pictured along with other world leaders and famous celebrities was replaced with that of the Ukrainian leader.