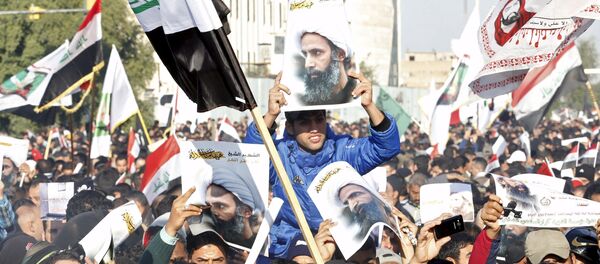 5 January 2016, 13:05 GMT
MOSCOW (Sputnik) — Cameron was scheduled to visit Saudi Arabia in the next weeks as part of a Gulf states trip. The decision to delay the visit is not reportedly connected with the controversial Riyadh executions, The Times said, citing senior government officials.
Saudi Arabia's execution of a prominent Shiite cleric on Saturday, along with 46 others convicted of terror-related offenses, triggered protests in regions with Shia Muslim population dominance, including Iran, and attacks on the Saudi embassy in Tehran and the Saudi consulate in Mashhad.
Following the attacks, Saudi Arabia announced it would sever diplomatic ties with Iran.