Once seen only in the tropical forests and lagoons of Africa and the South Pacific, the Zika virus could lead to an outbreak in Florida, the Gulf Coast states and Hawaii now, following the pattern of a related virus known as dengue, the US Centers for Disease Control and Prevention (CDC) predicted in a recent statement. The first case of Zika fever was recorded in Puerto Rico on December 31, 2015.
"Zika virus, originally identified in 1947 from Zika forest of Uganda, is transmitted to people primarily through the bite of an infected Aedes species mosquito," the CDC described. "These mosquitoes are found throughout tropical regions of the world and are the same mosquitoes that spread dengue and chikungunya viruses".
There is no cure for the Zika infection — neither a vaccine to prevent, nor a medicine to treat the virus, the CDC wrote.
A number of studies link Zika with a birth defect called microcephaly in newborns. However, for adults the illness is mostly mild and no hospitalization is needed, according to CDC.
"The most common symptoms of the Zika virus are fever, rash, joint pain, and conjunctivitis (red eyes)," CDC detailed.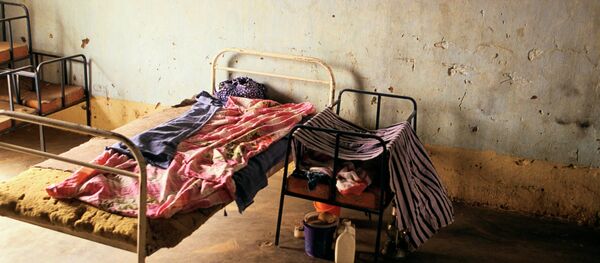 1 October 2015, 13:08 GMT
The virus is mosquito-borne. The tropical yellow fever mosquito, found throughout the Gulf Coast states, Florida, Hawaii and Puerto Rico, and related insects from the Aedes species are its major transmitters.
Whether the spread of Zika will continue northward depends not only on tropical weather advancing to northern regions year by year, but also on the ability of the Asian tiger mosquito (from the Aedes species) to transmit the virus, which has not been proved, the New York Times reported. The tiger mosquito lives as far north as New York and Chicago.
Apart from mosquitoes, ticks can contaminate people with three dozen different diseases, a number of them fatal. For instance, the deadly Rocky Mountain spotted fever has made its comeback to Arizona from Mexico recently, NYT warned. And the Gulf Coast tick is now expanding to the north.