Humanity should worry about a world "filled with wars," instead of a world with one big global war, akin to World War I and World War II. In the first half of the 20th Century when the world went through the chaos of the two major wars, countries were divided between two coalitions which fought against each other.
"[But] today we don't see a similar clash between two hostile coalitions," Alberoni said, as cited by Il Giornale.
Instead, right now, there are three conflicts which could lead to more wars.
One of them is a potential confrontation between Russia and the United States. After the fall of the Berlin Wall, the United States feared that an economic union between Europe and Russia could undermine Washington's global hegemony. To prevent this, the United States did everything it could do cut Europe's ties with Russia, Alberoni argued.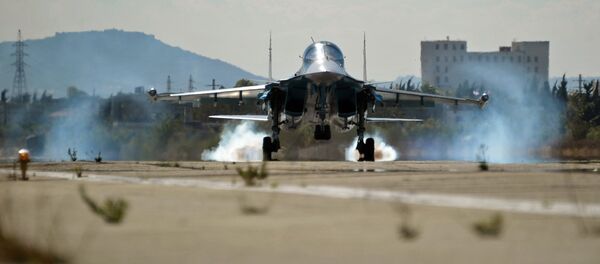 12 November 2015, 22:30 GMT
The second potential conflict could be caused by the rise of revolutionary sentiments in the Islamic world. In many Muslim countries — from Afghanistan to Algeria — there has been the rise of radical Islamic movements that are seeking to return to the times when the armies of Muslim nations conquered the world, imposing Islam and Sharia Law to the whole world, including the West. According to the Italian journalist, the second military conflict could be caused by the rise of one of murderous groups, raging in the Philippines, Afghanistan, Iraq, Syria, Sudan, Libya and other countries.
And the last conflict is taking place within the Islamic world itself, a clash between Shiites and Sunnis. Major Sunni states — Saudi Arabia and Turkey — are in violent opposition against Iran and Shiites in Iraq and Syria. The current Sunni-Shiite conflict is currently being waged across Iraq, Syria and Yemen, Il Giornale said.
Where does Europe fit in this world? It's simple: Europe follows Washington's orders. If the United States says impose sanctions against Russia, the EU does it; when Washington orders the EU to take in all the refugees arriving from the Middle East and Africa — Europeans follow orders, Alberoni said.