McCain, who chairs the Armed Services Committee, said China was continuing to "pursue its territorial ambitions" in the region, including by landing a plane on a man-made island in the Spratly Islands on January 2.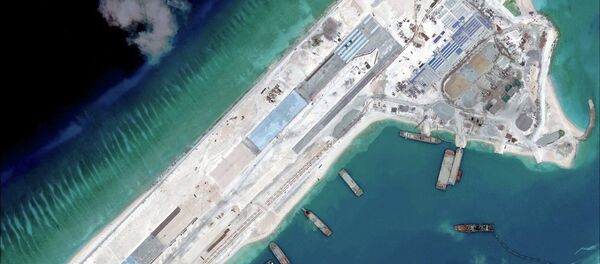 3 January 2016, 07:21 GMT
In a statement to Reuters, the Senator from Arizona said the US military's failure to conduct additional patrols last year was "disappointing yet hardly surprising."
He said the President Barack Obama's administration was "either unable to manage the complexities of interagency national security decision making or simply too risk averse to do what is necessary to safeguard the rules-based order in the Asia-Pacific."
In October, the Pentagon began conducting patrols within 12 nautical miles of the man-made islands.
McCain's complaints come after Chinese foreign ministry officials confirmed on Saturday that a test flight by a civilian plane landed on one of the islands, the first time Beijing has used a runway in the area, Reuters reported.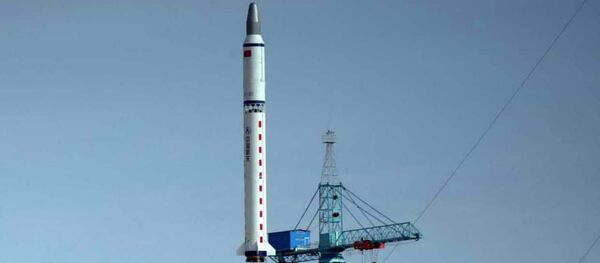 31 December 2015, 23:16 GMT
The landing was not a surprise, as China has been building runways on the artificial islands for over a year.
Washington suspects that the islands may be used as military outposts, while Beijing insists that they will serve primarily a humanitarian purpose.
China claims almost all of the South China Sea, through which $5 trillion in trade passes annually. However, there are overlapping claims from the Philippines, Vietnam, Malaysia, Brunei and Taiwan.
After the Chinese plane's landing, Vietnam launched a formal diplomatic protest, while the Philippines said it is planning to do the same.
"That's the fear, that China will be able take control of the South China Sea and it will affect the freedom of navigation and freedom of overflight," said Philippines Foreign Ministry spokesman Charles Jose.