WASHINGTON (Sputnik) — Cox described Obama's speech on gun violence as an emotional and condescending lecture that was "completely devoid of facts."
"The proposed executive actions are ripe for abuse by the Obama Administration, which has made no secret of its contempt for the Second Amendment," Cox said on Tuesday following Obama's White House speech on gun control executive action.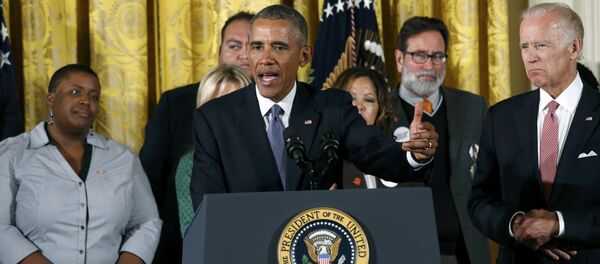 5 January 2016, 17:15 GMT
He added that the NRA "will not allow law-abiding gun owners to be harassed or intimidated" by the Obama White House.
On Tuesday, Obama announced a series of new measures to strengthen gun controls, including requiring all gun sellers to conduct background checks before selling a firearm.
US official sources estimate there are 32,000 gun-related deaths in the United States annually.