MOSCOW (Sputnik) — According to the Sky News broadcaster, an official launch of the UK branch was held in the eastern English county of Bedfordshire in order to resist the growing impact of Islam on the country.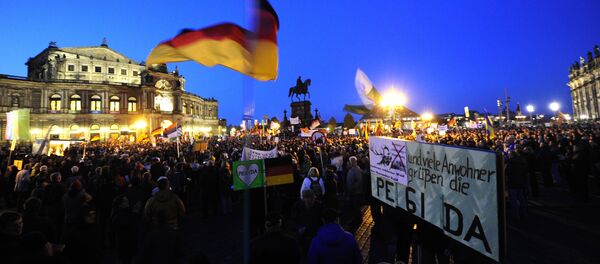 29 December 2015, 19:21 GMT
The British branch of Pegida was launched by Tommy Robinson, former leader of the English Defence League (EDL), a group opposing spread of Islam and Sharia law in the United Kingdom. Robinson, who admitted that the Islamization should be countered by democratic ideas, but not extremist actions, left the EDL after its radicalization.
Pegida – which stands for Patriotic Europeans Against the Islamization of the West – started in fall 2014 as a small campaign calling for more immigration restrictions. The movement later increased its influence attracting thousands of supporters.