The first SpaceShipTwo was destroyed in 2014 in a crash that left one pilot dead and the other injured.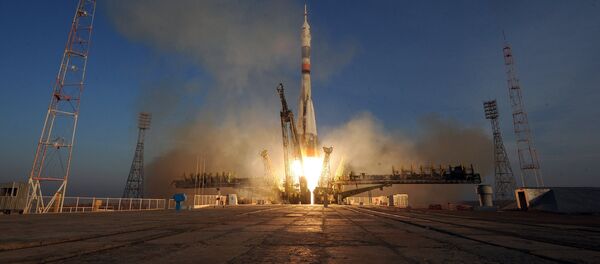 29 December 2015, 16:03 GMT
SpaceShipTwo will make its public debut on February 19 at the Mojave Air and Space Port in California. Hawking has agreed to attend the invite-only unveiling ceremony, as long as he is healthy enough to do so.
Hawking took a zero-gravity flight in 2007, despite suffering from amyotrophic lateral sclerosis (ALS) since he was 21 years old. The 73 year old has been forced to cancel recent public appearances due to health concerns.
Hawking is the only person guaranteed a free ticket on Virgin Galactic's first flight, and could venture into space if "his health permits it," NBC News reported.
"We are very honored that Stephen has agreed to help us unveil our new spaceship in February if he is feeling well enough," said Richard Branson, Virgin Galactic's billionaire founder.
"Professor Hawking has often spoken of his admiration for what Virgin Galactic is doing to democratize space," said Branson, "previously sharing his 'respect for enabling more of humanity to experience the true wonder of space.'"