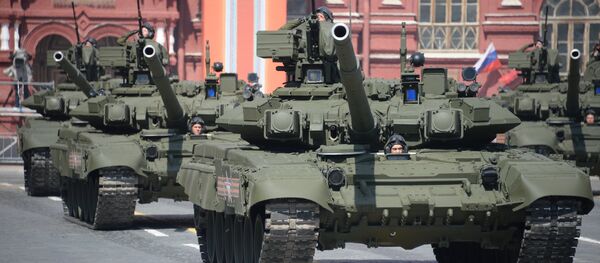 In 2011, Thailand issued an order worth $240 million for the purchase of 49 T-84 tanks of Ukrainian origin along with auxiliary military equipment to the Ukrainian company 'Ukrspetsexport'.
Nevertheless, by the end of 2015, only ten tanks were delivered to the Royal Thai Army. Such delays have caused concern among senior officials, the publication The Diplomat wrote.
Although the representatives of Ukrspetsexport say that another five tanks will be delivered in the beginning of 2016, sources of publications have reported that Bangkok can refuse the deal because initially it was assumed that in 2015, 20 tanks from Ukraine will be delivered.
"One indication for doing so is the creation of a new special Thai committee to evaluate alternatives to the T-84 MBT. Based on local media reports, the committee has narrowed it down to two models – the Russian-made T-90 (or T-90MS) or the Chinese-made VT-4/MBT-3,000. Both Russian and Chinese models are based on the Soviet-era T-72 tank design and armed with a 125-mm smoothbore gun as their main weapon system. The T-84 Oplot is a derivative of the Soviet T-80 and also sports a 125-mm smoothbore cannon," The Diplomat wrote.
According to The Diplomat, from 1992 to 2013, Russia sold 1,297 tanks, whereas, China sold 461 tanks in the same period.
"Given Russian and Chinese competition, Ukraine announced in December that it plans to step up production and manufacture 120 new T-84 tanks per year beginning in 2016," the publication concluded.