Governor of California Jerry Brown declared the emergency Wednesday, stressing that the gas leak first registered in October has led to widespread disruption, the Los Angeles Times reported.
"All state agencies will utilize state personnel, equipment, and facilities to ensure a continuous and thorough state response to this incident," a statement issued by the governor reads.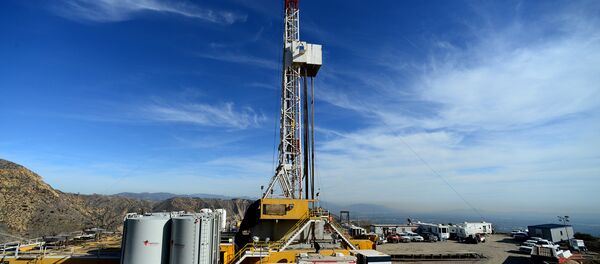 6 January 2016, 23:03 GMT
On Monday Brown also held a meeting with Porter Ranch residents, some of whom slammed the governor for not taking adequate steps sooner to address the problem.
The failure at Southern California Gas' Aliso Canyon underground storage facility located in Porter Ranch was first reported on October 23. The malfunction has resulted in the continuous leak of huge quantities of natural methane gas into the soil and air. The leakage has caused widespread concerns over health issues of population and adverse effects on the environment.