MOSCOW (Sputnik) – Pyongyang's hydrogen bomb test constitutes a serious threat to the world's peace and security, the executive secretary of the Preparatory Commission for the Comprehensive Nuclear-Test-Ban Treaty Organization (CTBTO) said Wednesday.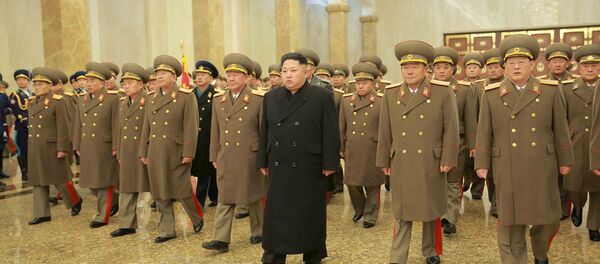 6 January 2016, 03:42 GMT
"If confirmed as a nuclear test, this act constitutes a breach of the universally accepted norm against nuclear testing; a norm that has been respected by 183 countries since 1996. It is also a grave threat to international peace and security," Lassina Zerbo said in a statement.
He called on North Korea to abstain from further nuclear testing and sign the CTBT.
Earlier in the day, an earthquake occurred in South Korea, prompting Seoul's suspicions that Pyongyang had performed a nuclear test. North Korea subsequently confirmed that it had successfully tested a hydrogen bomb.
According to South Korea's YTN TV channel, that cites experts, the bomb's yield is estimated at six kilotons.