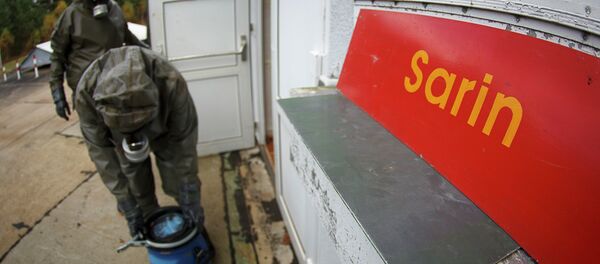 5 January 2016, 11:18 GMT
Scientists and military experts working in the de facto Daesh capital of Raqqa, Syria, have found a way to make thermal batteries for heat-seeking surface-to-air missiles.
According to video footage obtained by Sky News, Daesh can now put to use thousands of missiles decommissioned by Western governments as redundant due to old age.
Heat-seeking warheads can be used to attack passenger and military aircraft. They are 99% accurate once locked on target.
Terror groups laid their hands on such weapons decades ago but they have always had problems storing them and maintaining the thermal battery, which is a key component of a missile's warhead.
The video also showed experiments with a remotely operated car bomb "driven" by a mannequin.
Widely considered as a major threat to global security, Daesh has in the past three years managed to seize vast territories in both Iraq and Syria and is now trying to spread out to Libya and elsewhere in North Africa.
According to various estimates, the terrorist group now controls about 90,000 square kilometers in Syria and Iraq.