CAIRO (Sputnik) — Djibouti severed diplomatic ties with Islamic Republic of Iran, local media reported Wednesday.
Al Arabiya news channel reported on its Twitter account, citing local official that Djibouti broke off diplomatic relations with Iran.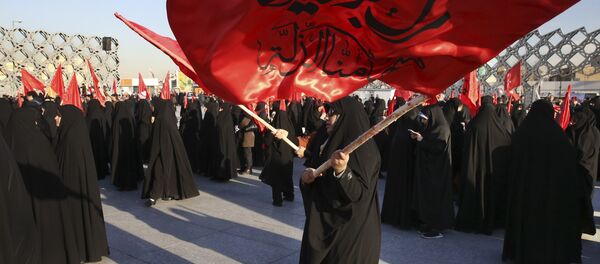 4 January 2016, 16:57 GMT
The move comes amid a diplomatic row between Saudi Arabia and Iran. Riyadh broke off its ties with Tehran soon after the attacks on Saudi diplomatic missions in Iran, which were triggered by the Saturday execution of a prominent Shia cleric by Saudia Arabia.
Sudan and Bahrain followed suit and cut diplomatic ties with Iran, while the United Arab Emirates said it would scale back its diplomatic relations with Tehran. Kuwait recalled its ambassador from the Iranian capital amid the row.