MOSCOW (Sputnik) — Valcke was provisionally suspended by the committee from his duties on October 8 for 90 days while investigations continued into allegations of his participation in FIFA rules violations.
"The adjudicatory chamber of the Ethics Committee chaired by Mr Hans-Joachim Eckert has decided to extend the suspension of Mr Jerome Valcke by 45 days, at the request of the investigatory chamber. The extension of the suspension starts from today," FIFA said on its website.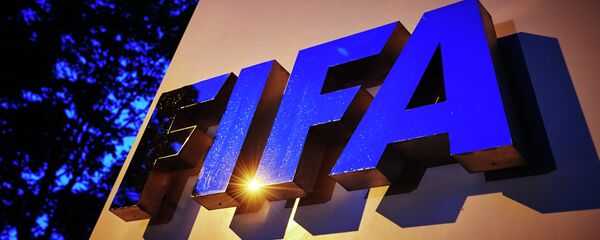 5 January 2016, 14:35 GMT
On Tuesday, the investigatory chamber of the Ethics Committee recommended that Valcke be banned from football-related activities for nine years and fined some $100,000.
Valcke is accused of violating the general rules of conduct, offering and accepting gifts and other benefits, as well as breaching loyalty and confidentiality provisions of the FIFA Code of Ethics, among other violations.