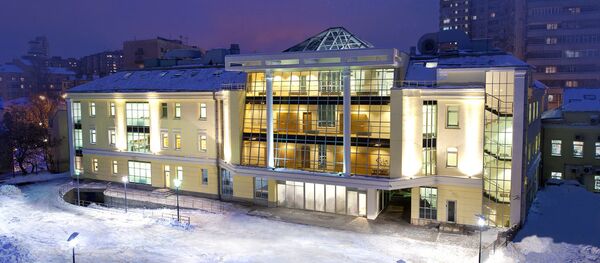 23 November 2015, 14:41 GMT
​Andre Barkanov was charged with 12 felony counts of making criminal threats and one count of stalking after allegedly calling the Church of Scientology office, the Los Angeles Times reported citing court documents.
According to the affidavit filed by police, the first threats were made on July 21, 2015. A stranger called the organization's office five times throughout the day, leaving the receptionist "shocked and frightened."
Following that occurrence, church representatives turned to the police and handed over recordings and transcripts of those phone conversations containing verbal threats.
Two days later, the affidavit reads, on July 23, the stranger made another eight calls, of which the last one appeared to be the most disturbing and menacing: "Tell [Miscavige] that we have a bullet for his forehead. OK? Thank you."
​Investigators managed to trace the calls to a Skype account in Kenosha, Wisconsin.
Kenosha police tracked down Barkanov, who lives in Chicago, and arrested him on November 10. He was later transported to LA County jail.
It remains unclear what the motivation was behind the phone threats. Barkanov has reportedly never been a member of the Scientology church.
A church representative suggested that "religious hate and bigotry" could have pushed the man toward making criminal threats.
"This case involving an apparently unstable man who told police he was incited by anti-religious propaganda shows the dangers of bigotry and hate spread by irresponsible individuals," Karin Pouw, the spokeswoman to the organization, told the LA Times, adding that scientologists face threats and violence on regular basis.
Barkanov has pleaded not guilty to all charges.
David Miscavige is the head of the Church of Scientology and serves as chairman of the board of the Religious Technology Center that also owns the Dianetics trademark.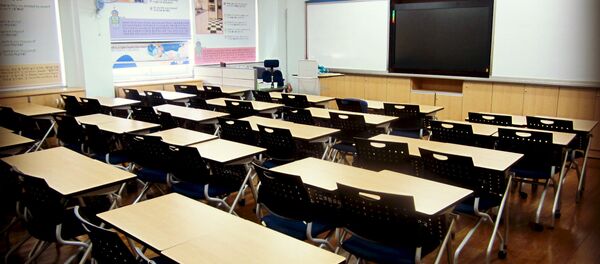 23 December 2015, 21:30 GMT
Dianetics is a self-help system created by Scientology church founder and science fiction writer L. Ron Hubbard. Miscavige took over leadership of the church after Hubbard's death in 1986.
The church is known internationally for celebrity members that include Tom Cruise and John Travolta. But public opinion on Scientology is not unanimous. While some insist it is a dangerous cult and a criminal enterprise, others say it is harmless and all about spiritual harmony.