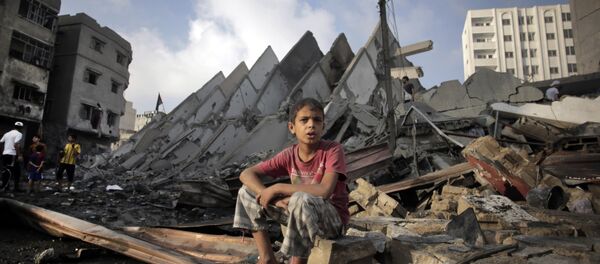 28 October 2015, 15:27 GMT
The Palestinian leadership demanded explanations from Athens for what it condemned as a move "reminiscent" of apartheid.
The two Arab passengers with Israeli documents were forced off an Aegean Airlines flight before it set off from Athens after Jewish passengers protested about their presence on board.
Airport security then double-checked the Palestinians' papers but found them in perfect order.
Still, the Israeli passengers refused to fly as long as the two Palestinian men remained on board.
"It started with three or four people and by the end there were 60-70 people standing up, demanding that the pair disembark," an Aegean spokesperson said.
The pair eventually had to leave the plane, which was delayed by 90 minutes, and fly the next day.
Saeb Erekat, secretary-general of the Palestine Liberation Organization, slammed the incident as "unjust and disgraceful."
"We call upon the Greek government to take strong action against this racist act, including compensation for the two Palestinian passengers. This appalling behavior by the Israeli passengers is reminiscent of the worst years of the South African apartheid," he said.
The Palestinian authorities said they would raise the issue with Greek diplomats.