WASHINGTON (Sputnik) — Oil oversupply in global markets will keep the commodity prices significantly below $100 a barrel in the medium term, International Monetary Fund (IMF) Managing Director Christine Lagarde said on Wednesday in a speech to the Nigerian National Assembly.
"Over the medium term, oil prices are likely to remain much lower than the 2010-13 average of more than $100 a barrel," Lagarde stated. "Why? Because of the huge oversupply in global oil markets."
Lagarde explained that the shale oil boom in the United States, along with the return of Iraq and Iran to the market have impacted the situation. She added that emerging economies have dropped their demand for oil at the same time.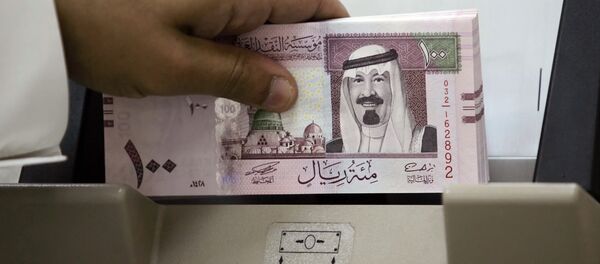 5 January 2016, 12:02 GMT
Oil prices fell by 34 percent in 2015. Brent crude reached an 11-year low in December. The continued fall of oil prices has been partially attributed to Saudi Arabia-led OPEC's unwillingness to cut production out of fear of losing market share.
On Monday, US Moody's said the global oil and gas industry will have to reduce spending in 2016 in the face of dropping oil prices. The rating agency also suggested that the sector will see a rise in defaults.
Lagarde noted that the global economic outlook has weakened, and only a modest recovery is expected in 2016.