Der Spiegel received the copy of the report, which describes officers as being overwhelmed as approximately a thousand men gathered outside a Cologne train station attacking and sexually assaulting women.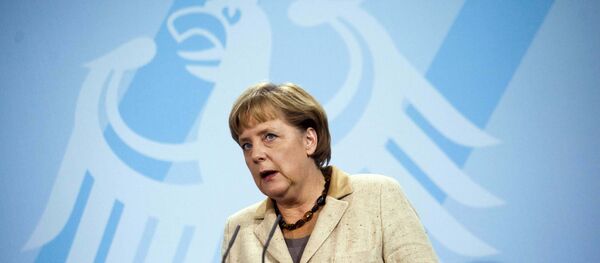 7 January 2016, 17:43 GMT
"The officers on the ground couldn't gain control of all of the events, attacks and crimes – there were simply too many at the same time for that to be possible," a high-ranking officer wrote. "On the square outside were several thousand mostly male people of a migrant background who were firing all kinds of fireworks and throwing bottles into the crowd at random."
"Even the appearance of police officers on the scene … didn't hold the masses back from their actions."
The men were described as being of Arab or North African origin. Over 100 women have filed sexual assault complaints, and two rapes have also been reported.
"Women, accompanied or not, literally ran a 'gauntlet' through masses of heavily intoxicated men that words cannot describe," the document described.
Victims described being hit with bottles and firecrackers, and some reported being robbed.
"I heard a sizzling sound in my hood. I somehow tried to get it out of the hood," a woman described being robbed for her cellphone. "Then it fell into my jacket and burned everything. The scars will stay. I was lucky that it didn't explode."
The officers have few leads on the attackers, as there were just too many happening at once and they were unable to get things under control.
One officer quoted an attacker as saying, "I'm a Syrian! You have to treat me kindly! Mrs. Merkel invited me."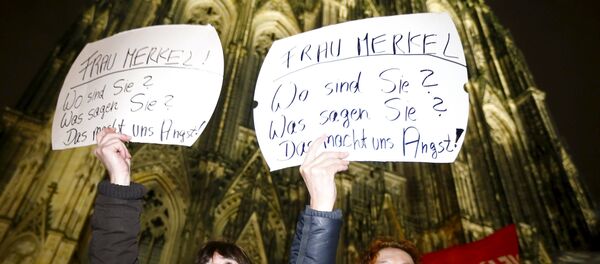 7 January 2016, 13:24 GMT
The German government is asking people not to blame all asylum seekers for what happened, but has also made clear that deportation is on the table for any refugees found to have been involved.
"We must examine again and again whether we have already done what is necessary in terms of… deportations from Germany in order to send clear signals to those who are not prepared to abide by our legal order," German Chancellor Angela Merkel said Thursday.
"The feeling women had in this case of being at people's mercy, without any protection, is intolerable for me personally as well," she continued. "And so it is important for everything that happened there to be put on the table."