NEW DELHI (Sputnik) – A group of gunmen in army fatigues stormed the Pathankot air base in the Punjab region early on January 2. Four of the attackers were taken out in a shootout that also killed at least seven security personnel. The exchange of fire continued into the third day as the gunmen launched an offensive.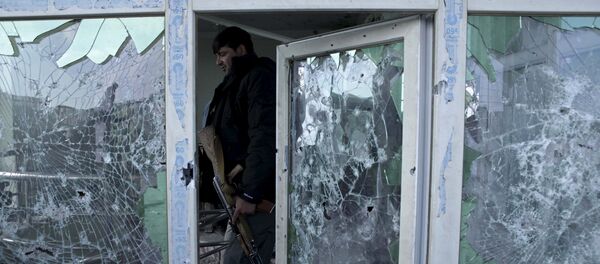 5 January 2016, 12:00 GMT
Jaish-e-Mohammad, a terrorist outfit operating from Pakistan, is suspected to be behind the shooting at the air base.
According to the sources, Nawaz wants that role of Jaish-a-Mohammad militants in Pathankot air base attack to be investigated by either Pakistan Army or Federal Investigation Agency.
Earlier, India has given proofs related to the involvement of the extremist Islamist group in the Pakistan base attack, they noted.
New Delhi has extended its friendly support to Islamabad and will not lend countenance to the cross-border terrorist attacks, Indian Foreign Ministry spokesman Vikas Swarup stressed in a statement.
"Terrorist attack on the Pathankot airbase has once again put renewed focus on the challenge posed by the cross border terrorism. As far as we are concerned the ball is now in the Pakistan's court. The immediate issue in front of us is the Pakistan's response to the terrorist attack and the actionable intelligence that has been provided," he stated.
India currently awaits a prompt and decisive action to deal with terrorists from the Pakistani side, Swarup concluded.