Iran has made no secret about its outrage over Saudi Arabia's decision to execute 47 people on Saturday, including a prominent Shiite cleric. Mass protests broke out across the globe, and Iran has had its diplomatic ties with Bahrain, Sudan, Djibouti, and Saudi Arabia, severed.
On Thursday, the second-in-command of Iran's Revolutionary Guards warned the kingdom that its continued pursuit of sectarian policies will ultimately come back to harm Riyadh.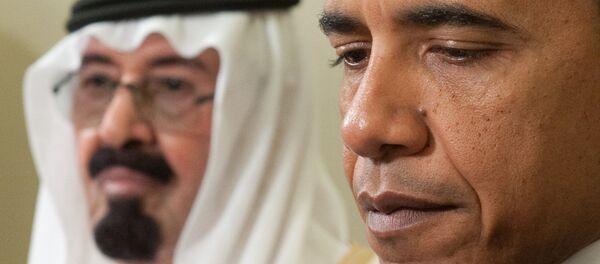 7 January 2016, 18:28 GMT
"The policies of the Saudi regime will have a domino effect and they will be buried under the avalanche they created," said Brigadier General Hossein Salami, according to Fars news agency.
"If the Saudis do not correct their path, their regime will collapse in coming years."
Salami also compared Riyadh's policies to those of Saddam Hussein, prior to his ouster in the US-led invasion of Iraq.
"The path the Saudi regime is taking is like the one Saddam took in the 1980s and 90s. He started a war with Iran, executed prominent clerics and top officials, suppressed dissidents and ended up having that miserable fate."
The general called Riyadh's decision to sever diplomatic ties with Iran "irrational and hateful," and added that the violence in both Iraq and Syria were "the results of Saudi's sectarian policies in the region."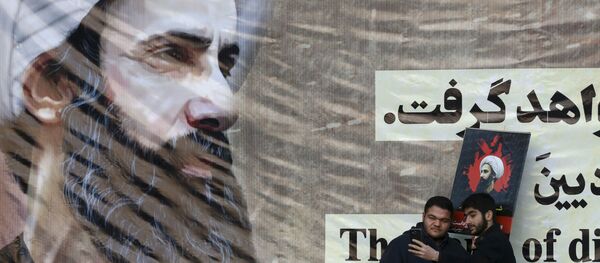 4 January 2016, 19:28 GMT
Earlier this week, an analysis released by US-based political consultant firm Eurasia Group also agreed that the kingdom's reckless actions stem from a kind of existential panic.
"Saudi Arabia is in serious trouble, and they know it," Ian Bremmer, president of Eurasia Group, told Business Insider.
According to the analysis, "The Saudi Kingdom faces a growing risk of destabilizing discord within the royal family this year, and its increasingly isolated status will lead it to act more aggressively across the Middle East this year."
While there are many factors contributing to Riyadh's identity crisis, the most significant may be the Iran nuclear deal.
"The key source of external Saudi anxiety is Iran, soon to be free of sanctions," Eurasia Group's report reads.
As Tehran abides by the accord, international sanctions will gradually be lifted. Saudi Arabia fears that an Iran no longer hindered by international penalties will present a threat to Riyadh's regional influence.