The news came a day after North Korea claimed it successfully tested its first hydrogen bomb.
"It is time for us to peacefully arm ourselves with nukes from the perspective of self-defense to fight against North Korea's terror and destruction," Won Yoo-cheol, floor leader of the party, was quoted as saying by Yonhap.
As a member country of the Nuclear Non-Proliferation Treaty, South Korea is prohibited from having a nuclear arsenal.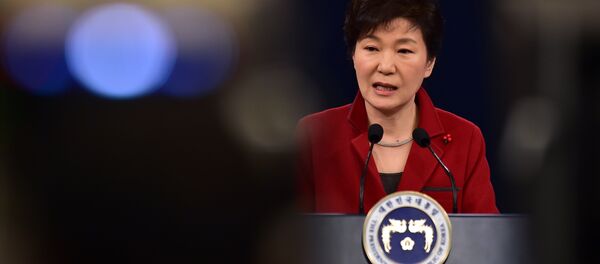 6 January 2016, 07:18 GMT
Won said it is time to re-consider alternatives in solving Pyongyang's nuclear issue since North has conducted its fourth nuclear test.
However, he noted that peaceful dialogue is still the most desirable way towards denuclearization of the Korean Peninsula.
Kim Jung-hoon, chief policymaker of the party, insisted that the country should take countermeasures to maintain its national security.
Analysts said the calls can be part of the ruling party's strategy to induce the US to redeploy its nuclear devices to South Korea, according to Yonhap.
In turn, the opposition Minjoo Party of Korea criticized the idea, saying that the peninsula should be free of nuclear weapons.