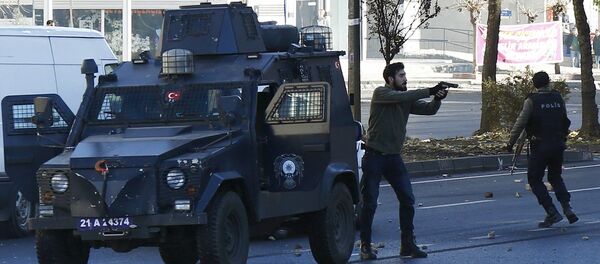 2 January 2016, 15:25 GMT
The message was delivered to General Joseph Dunford, Chairman of the Joint Chiefs of Staff, who had talks with Turkish Chief of General Staff Gen Hulusi Akar and Prime Minister Ahmet Davutoglu on January 6, Hurriyet Daily reported.
After talks in Ankara, Gen. Dunford visited US troops stationed at the Incirlik Base in Turkey.
The military talks were focused on the joint fight against Daesh militants in Iraq and on the recent development in Syria and Iraq, as well as other regional issues.
One of the most important issues the Turkish military addressed was attempts by the Democratic Union Party (PYD) to cross the Euphrates River and enter the Azaz-Jarablus corridor.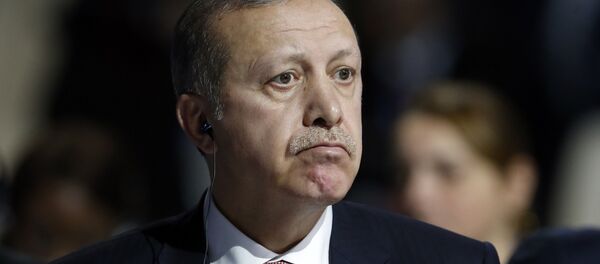 15 December 2015, 21:54 GMT
According to the Turkish side, the PYD is an offshoot of the outlawed Kurdistan Workers' Party (PKK) and should be considered terrorists by Washington and other members of its anti-Daesh coalition.
Turkey said it is aware of PYD's plans and attempts to establish a Kurdish corridor along the Turkish border by entering the Azaz-Jarablus line.
The Syrian Democratic Forces, a coalition comprising the Kurds, Turkmens, Christians and Arabs, have made progress in taking control over the strategically important Teshrin Dam on the Euphrates River. However, according to Ankara, 85 percent of the coalition consists of PYD members.
The Turkish military also claimed that intelligence has proved that the PYD is continuing their efforts to change the demographic structure in the region by forcing Arabs and Turkmens to leave the area.