John Joe Gray was holed up on his 47-acre ranch for a decade and a half after being arrested in 1999 for assaulting a state trooper who had found him to be carrying a pistol without a permit. Gray had insisted that it was his God-given right to carry the weapon, and bit the officer.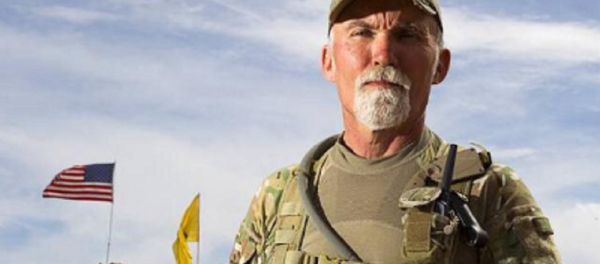 7 January 2016, 19:11 GMT
Following the assault, Gray refused to go to court, and told law enforcement that if they tried to take him by force that they better "bring extra body bags. Those who live by the sword will die," Gray told ABC News in 2000.
Officers were never sent in to retrieve Gray, as the sheriff feared for his officers' lives should they attempt it. Gray and his children and grandchildren regularly did armed patrols of the property. It is believed to be the longest armed standoff in American history.
"It wasn't worth it," Henderson County Sheriff Ray Nutt told local station WFAA. "Joe Gray has been in prison out there himself, in my opinion, for 14 years."
Neither the sheriff's office, nor Gray, were notified when charges against him were dropped in December 2014, until this week. When they learned of it, the standoff concluded.
"Yeah. It takes pressure off people. And it may take pressure off them," the sheriff said. "There's always been the potential for something bad happening."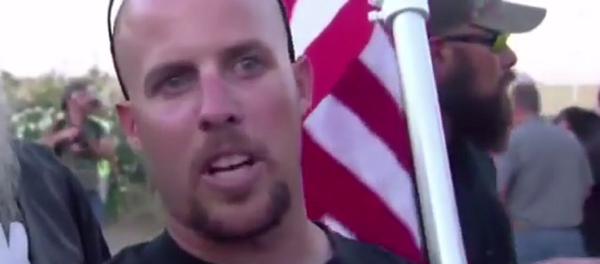 6 January 2016, 22:28 GMT
During the standoff, Gray decorated his property with paranoid anti-government signs such as, "vaccines equal annihilation."
Sheriff Nutt told the station that the situation in his town is far different from the situation that is currently underway in Oregon, however.
"Those folks have occupied a public building. Joe Gray is on 47-acres that he owns out there," the sheriff stated.
Gray is now free to leave his home for the first time this century.