Investigators from MacRumors found that Apple acquired three new Internet domain names in December 2015, according to Business Insider. The news added fuel to rumors that the high-tech manufacturer is working on an electric car.

29 September 2015, 20:10 GMT
​Web addresses apple.car, apple.cars and apple.auto were purchased through an intermediary company called MarkMonitor, which specializes in preventing potentially valuable domain names from being bought by fraudsters.
The speculation that Apple has a car in development has been circulating in the media for some time. Last year the company reportedly hired car industry specialists to work on a secretive project, and last August the manufacturer allegedly held talks with the California Department of Motor Vehicles on autonomous car regulations.
Rumors suggest the Apple car will be a self-driving electric vehicle. At the moment the company's efforts are said to fall under codename Project Titan.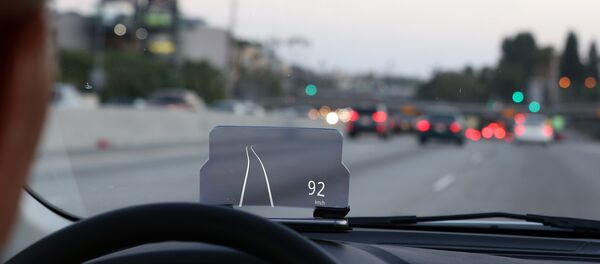 24 October 2015, 19:13 GMT
Business Insider expressed some doubt over a possible car project by Apple, writing that the tech producer is now also working on integration of its iPhone software and services into cars.
So far, several tech giants, including Google, have expanded into auto industry territory, investing into the development of self-driving vehicles.