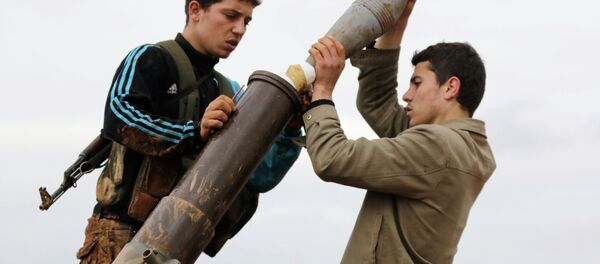 7 January 2016, 08:31 GMT
"For decades, Arab militants in the Middle East have been praying for the creation of Islamic caliphate modeled after the first caliphate established in Medina after the death of Prophet Muhammad. To the surprise of many Muslims across the world, the Islamic Caliphate State (also known as Daesh) has actually inaugurated a miniature caliphate in territories purloined from Syria and Iraq," Ali Khan wrote in his article for website the Counter Punch.
According to the scholar the notion of a new Islamic caliphate is built on two concepts. First, the new caliphate establishes the sovereignty of Sunnis. Second, the new caliphate aims to reestablish the entitlement of Arabs as natural rulers of the Muslim world. For that reason it is clear why the ideology of Islamic caliphate is cultivated primarily in Sunni Arab communities.
Talking about the history of Islam in the world, Khan wrote that within thirty years after Prophet Muhammad's death, and despite inter-clan rivalries, the Arabs took upon an unprecedented imperial expansion.
"Armed with Islamic faith, the indomitable will to fight, and divine permission to acquire booty from defeated enemies, the Arabs under the aegis of the first caliphate, in less than thirty years, conquered Mesopotamians, Syrians, Palestinians, Egyptians, Iranians and others. This expansion under the first caliphate revolutionized the ethnic map of the Muslim world as more and more non-Arabs embraced the faith of Islam."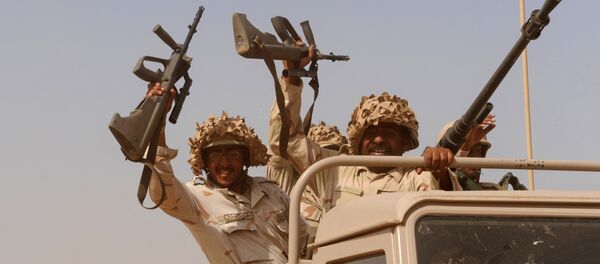 6 January 2016, 13:02 GMT
Today there are more than 1.6 billion Muslims constituting about 20% of the world population. Muslim populations are diverse and ethnically self-assertive.
Talking about the diversity of the Muslim population in the world, Khan wrote, "Ethnicity of the Islamic world expands dramatically outside the Arabic-speaking Middle East.
The African Muslims of Senegal, Nigeria, Chad, Somalia, though all Africans, have little in common by way of language and ethnicity. Turkey, Iran, Afghanistan, and Pakistan do not speak Arabic; each is ethnically and linguistically distinct, even multifaceted; and, they collectively share the Arab culture only in minimal ways," Khan wrote in his article for the Counter Punch.
This ethnic diversity of Muslims is the one greatest barrier to establishing an Islamic caliphate. "The romance of new caliphate is a predominantly Arab yearning rooted in memories of the earlier Arab caliphates. This yearning however is not widespread even among the Arabs," noted Khan.
These ignorant Daesh militants have these naïve fantasies about uniting the ethnically diverse Muslim populations but they do not understand that the Arabs of the first caliphate were unique pioneers who drew inspiration from the Prophet and the Quran.
The Arabs of the twenty first century lack the credibility and credentials to impose their will over 1.6 billion Muslims of the world because Muslims all over the world including even the radical Taliban of Afghanistan and Pakistan "find no merit in the Islamic caliphate launched by Dr. Al-Baghdadi and his Western co-conspirators," concluded Ali Khan.