Ali Saqr killed his mother for what Daesh called apostasy, according to the Syrian Observatory for Human Rights and Raqqa Is Being Slaughtered Silently, two groups that monitor the conflict through contacts on the ground.
The killing was not the first time that a Daesh militant has killed a parent on the group's orders. Last year, a Lebanese father traveled to Raqqa, the group's de facto capital, to try to bring back his son, a Daesh fighter. The son reported the father, who was detained and killed, the New York Times reported.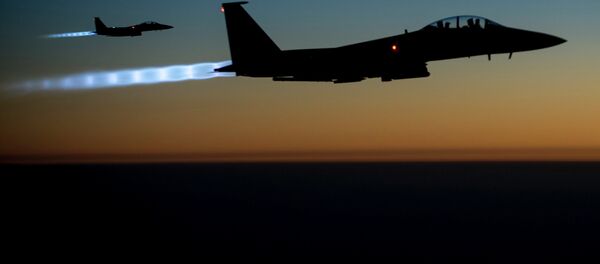 8 January 2016, 20:34 GMT
The Syrian Observatory said that in the most recent case, the mother, identified as Lena al-Qasem, had urged her son to leave the group and flee Raqqa, and that he reported her to Daesh. She was executed in front of the post office where she worked, CNN reported.
Raqqa Is Being Slaughtered Silently said on Friday that her request was not the reason she was killed, but both monitoring groups say Daesh had declared the mother guilty of apostasy and had ordered her death, the Times reported.
The Syrian Observatory for Human Rights said Daesh has ordered the killing of more than 2,000 people. The group carries out the brutal killings, which they often widely publicize, as a way to discourage dissent and attract recruits.