The announcement took place a few days after the attacks on women in Cologne and a number of other German cities, which occurred during New Year's celebrations and raised criticism about German Chancellor Angela Merkel's open-door-policy towards refugees.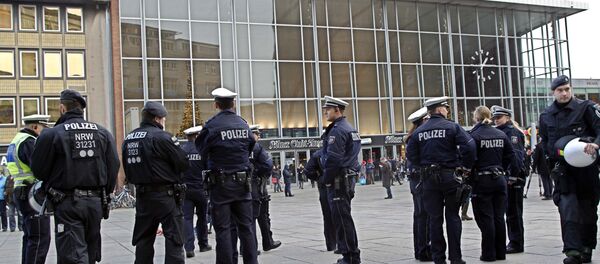 8 January 2016, 13:03 GMT
According to latest data, 121 criminal incidents, many involving sexual assaults, were reported following New Year's Eve celebrations in the city. The crimes were reportedly committed by gangs of intoxicated men described as being "of Arab or North African" origin.
Following the attacks, Merkel's CDU party called for tougher penalties against refugees who break the law, Reuters reported, citing a CDU draft paper.
The document stated that refugees who have been arrested and sentenced to imprisonment or probation should be deprived of an ability to receive asylum. The paper also suggested that criminal asylum seekers should be expelled to their home countries and serve their sentence there.
Such a position was backed up by German Vice Chancellor and the leader of SPD party Sigmar Gabriel.
"I am saying: there should be zero tolerance for criminal activities and sexual assaults," the politician said in an interview with the German newspaper Das Bild.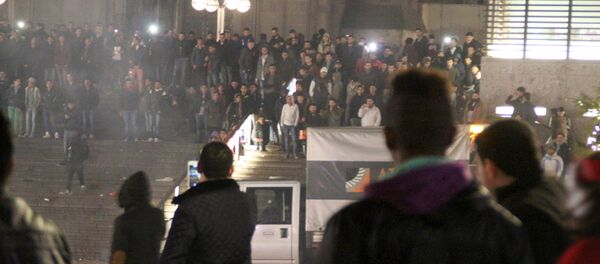 8 January 2016, 07:39 GMT
According to the politician, the German government should now demonstrate strength and an ability to act. It should also consider the possibility of the deportation of criminal asylum seekers to their homeland, the politician said, adding that the relevant procedures should take place as soon as possible.
If the governments of respective countries would refuse to accept the refugees back, they should be put before a choice: "Either you take responsibility towards your citizens, or we cut our assistance", Gabriel said.
"Why should German taxpayers pay to imprison foreign criminals," the politician stated. "The threat of having to spend time behind bars in their home country is far more of a deterrent than a prison sentence in Germany."
The attacks have sparked debate about whether Germany, who has accepted 1.1 million refugees in 2015, will be able to integrate them and whether it should close its borders for new arrivals. According to the European Commission, Europe is currently facing its biggest migration crisis since the World War II era.