ATHENS (Sputnik) – The decision to strip journalists of the privilege prompted the Journalists' Union of Athens Daily Newspapers (ESIEA) to send a letter of protest to the minister.
"We note with great concern the exclusion of journalists and accredited correspondents from museums and archaeological sites of the country. The free access of journalists to the circle of their interests, and in this case, to the cradle of civilization, is a non-negotiable right guaranteed by the Constitution and international conventions," the letter, published on the ESIEA website on Friday, says.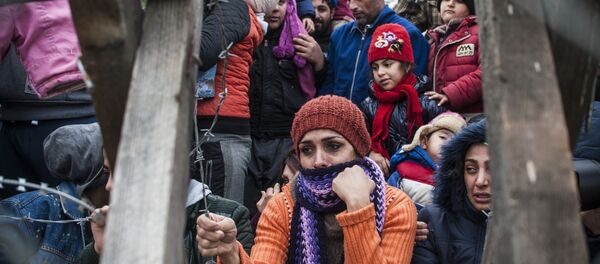 7 January 2016, 17:48 GMT
The union pointed out that the decision of Greece's culture minister expands the list of people allowed free access to museums and cultural sites, while "provocatively excluding" journalists, thus it cannot be justified by economic reasons.
The Greek economy has been severely strained for several years, because of the country's multibillion debt accumulated after the 2008 world economic crisis.
Debt-ridden Greece has been trying to replenish the state budget by various means. In October 2015, the country's Ministry of Culture and Sports announced that museum and archaeological site admission prices would go up in 2016.