UNITED NATIONS (Sputnik) – Libya has been in a state of turmoil for years after the Arab Spring protests in early 2011 led to a civil war and the overthrow of long-time leader Muammar Gaddafi.
"These criminal acts serve as a strong reminder of the urgency to implement the Libyan Political Agreement and form a Government of National Accord. Unity is the best way for Libyans to confront terrorism in all its forms," Ban Ki-moon said in a Thursday UN statement.
7 January 2016, 20:18 GMT
There are two opposing governments in Libya: the internationally-recognized Council of Deputies based in Tobruk and the Tripoli-based General National Congress (GNC). The split emerged after the 2011 civil war.
A UN-brokered dialogue on national reconciliation in Libya has continued for almost a year.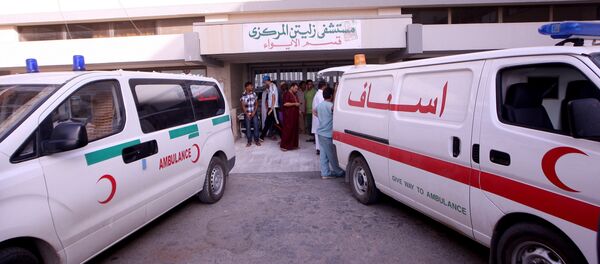 7 January 2016, 15:38 GMT
The instability that has plagued Libya since 2011 has facilitated the emergence of numerous militant groups, including Daesh.
On Thursday, a vehicle was detonated near a military training camp in the northwestern Libyan city of Zliten. Daesh claimed responsibility for the attack that left some 70 people dead.
According to the United Nations, Daesh affiliates have been carrying out ongoing attacks on oil facilities near the port of Sidra in central Libya.