WASHINGTON (Sputnik) – The general, who is responsible for US military operations in Central and South America, seemed surprised to hear about the incident widely reported by local media.
"No idea," Kelly stated when asked whether he knew the current location of the air-to-surface missile.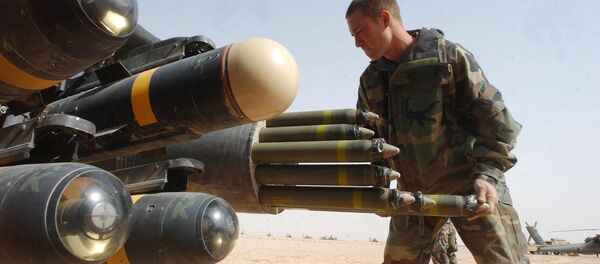 8 January 2016, 04:00 GMT
On Thursday, the Wall Street Journal reported that an inert air-to-surface Hellfire missile, produced by the United States and intended for training purposes in Europe, was wrongly shipped to Cuba in 2014.
US authorities have tried to retrieve the missile from the Cuban government for over a year, according to media reports. The officials have also been working on establishing what actions led to the mistake.
Kelly noted that Southern Command (SOUTHCOM) currently does not cooperate with the Cuban forces.
"I have zero involvement really with the Cuban military right now," he said.
At present, the US State Department is probing whether the redirection of the Hellfire missile was a criminal act, according to media reports.