WASHINGTON (Sputnik) – The documents transcribe phone calls between Clinton and Blair from May 1997 to December 2000.
"Putin has enormous potential, I think," Clinton said in one of his phone talks with Blair, as quoted by The New York Times on Thursday. The conversation was held shortly after Vladimir Putin emerged as the Russian leader.
"I think he's very smart and thoughtful. I think we can do a lot of good with him," Clinton added, also saying, at another point, that Putin's "intentions are generally honorable and straightforward, but he just hasn't made up his mind yet."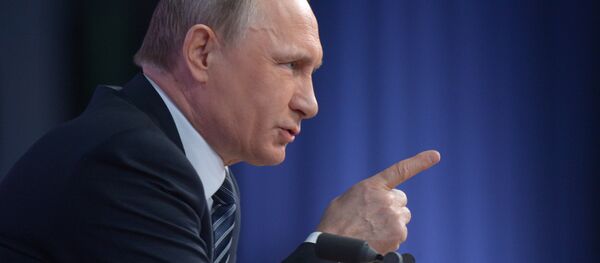 31 December 2015, 14:49 GMT
Vladimir Putin became acting president of the Russian Federation in late December, 1999, when Boris Yeltsin, the first president of the Russian Federation, resigned. Putin then won in the March 2000 presidential elections and remained in the post until 2008. After serving as prime minister from 2008 until 2012, Putin was elected president for the second time.
William (Bill) Clinton served as the 42nd president of the United States between 1993 and 2001. Anthony (Tony) Blair was prime minister of the United Kingdom from 1997 until 2007.
Clinton's wife, Hillary, is currently the Democratic frontrunner in the US presidential race.